OMA Appoints Simon Milton as CSR / #futurestars Director
jeudi 29th juin 2017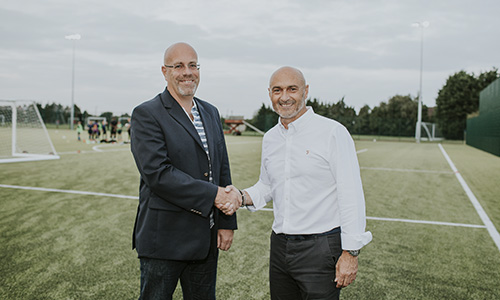 The OMA Group Board are delighted to announce that Simon Milton will join OMA as Corporate Social Responsibility & #futurestars Director with effect from 17th July 2017.
Group Director Gary Miller commented:
"Simon comes on board to develop the next phase of OMA's flagship project #futurestars, which has grown and developed hugely since it was first conceived by Simon and myself back in 2014. We believe Simon's experience, enthusiasm, passion and energy will see the project deliver exponential growth. "
Phase II will see #futurestars registered as a charitable company and extend its reach beyond Ghana along the West African coast. #futurestars will continue to work with primary schools in the region alongside partners Ipswich Town Football Club and Yinson Production WA to deliver sports programmes to girls and boys and assist in the refurbishment and development of the schools.
Simon Milton commented:
"I am delighted to accept the position of OMA Group CSR/#futurestars Director following my move from Ipswich Town Football Club. Having spent thirty years at the club, 11 years as a player and 19 years in the Academy, my next career move had to be challenging and rewarding, this new position is exactly that."
For more information visit the OMA Group YouTube channel: