OMA Group announces the appointment of Gerrit Van der Merwe as Managing Director
lundi 8th mai 2017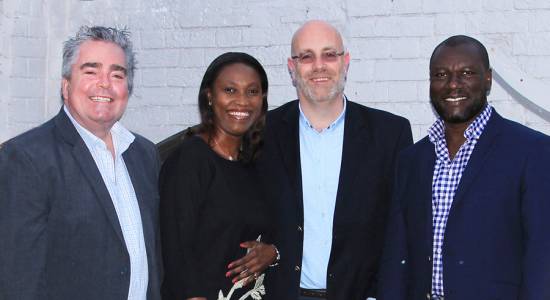 OMA Board of Directors, from left to right: Gerrit van der Merwe, Carine Noukpo, Gary Miller, Samuel Edmund
The past five years have seen exponential growth of OMA Group's business in ship agency, logistics and oil & gas support along the West African coast, culminating in the management buyout of the business in 2016.
To continue this growth and to take the business forward into the next phase of its development, the board has appointed a new Managing Director. We are delighted to announce the appointment of Gerrit van der Merwe as Managing Director with immediate effect.
Gerrit joined OMA a year ago as Group Financial Director and was previously with first class global player GAC, as Regional Business Controller, based in Cape Town.
Gary Miller continues as a director of OMA Group along with other board members Carine Noukpo and Samuel Edmund.
Gerrit van der Merwe commented:
"I am honoured and excited to start a new challenge within OMA Group and look forward to working with the OMA family to further develop and improve the service delivery to our existing and future customers. I am fortunate to be joining such a respected company that prides itself on top quality service delivery, strong stakeholder relationships and conducting business in a compliant and ethical way."