Futurestars and Alive & Kicking working together
Tuesday 18th July 2017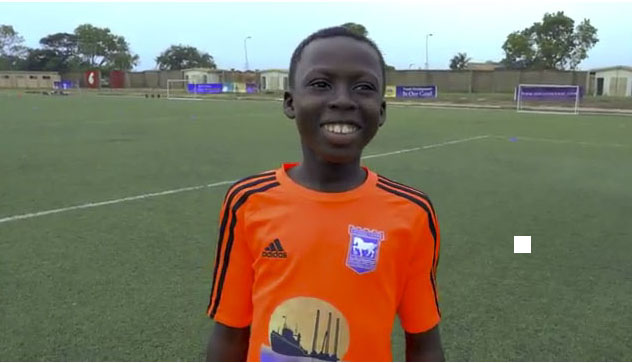 The Futurestars project in Tema, Ghana has been using balls supplied by the Alive & Kicking Charity for the past few years.
On 23rd June this year a team from Alive & Kicking visited the Futurestars morning school session in Community 7 Primary School where the coaches were holding the regular morning football session and PE session for boys and girls between the ages of 7 to 11.
They also visited the After School Development Centre to see how the boys performed off the sandy pitches in the schools and to experience first hand the extended coaching, discipline and training the coaches give the boys who are privileged to be part of this project. Parts of the sessions were filmed and the boys were excited to share the opportunity OMA Group, Yinson & Ipswich Town FC have given them.
Alive & Kicking make durable sports balls in Ghana, Kenya and Zambia, keeping adults in employment, helping children play and raising health awareness through sport. For more information visit Alive & Kicking
See the Futurestars Development Academy in action -: Alive & Kicking and Futurestars