Futurestars UK Launch
Saturday 27th January 2018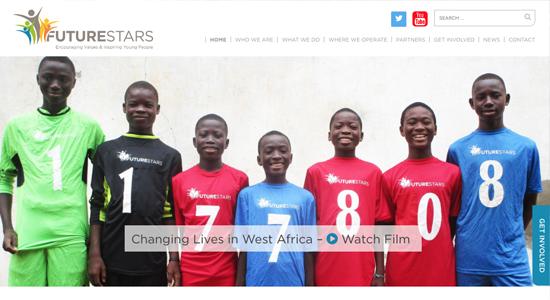 Futurestars is an exciting education through sports programme in Ghana and Togo and the official UK launch took place on 26th January 2018 at Ipswich Town FC.
Simon Milton, OMA CSR and Futurestars Director lead the event which showcased the work the project is doing in Ghana and Togo – as well as plans for the future – to 130 assembled guests.
All the Trustees were present including OMA Directors Gary Miller and Carine Noukpo, who had flown in from head office in Accra, and ex England captain Terry Butcher who travelled out to Ghana for the first time last September and spoke of his experiences there.
Gary Miller stressed that longevity and sustainability was one of the key tenets of the project, and that the founding partners; OMA Group and Yinson Production WA are in for the long term. The project has been in operation since 2015 and two years in, all five schools report that truancy is down and attendance is up since they joined the project.
Futurestars has now applied for UK charitable status which will enable more companies to come on board and more funds to be raised.
Brand new partners Fendercare Marine were announced the same evening – having seen first-hand the work that's being done in Ghana and Togo they were first to sign up!
The guests also had a preview of the brand new Futurestars website www.futurestarscharity.org.uk along with the Futurestars video – a wonderful upbeat film of the work in Ghana and Togo, put together by Suffolk university student Will Allen. The soundtrack to the film is a brilliant, original song written and recorded by the Boogie Band and Fairga Promotions in Accra, Ghana.