Heavy lift movement in Benin
Thursday 20th September 2018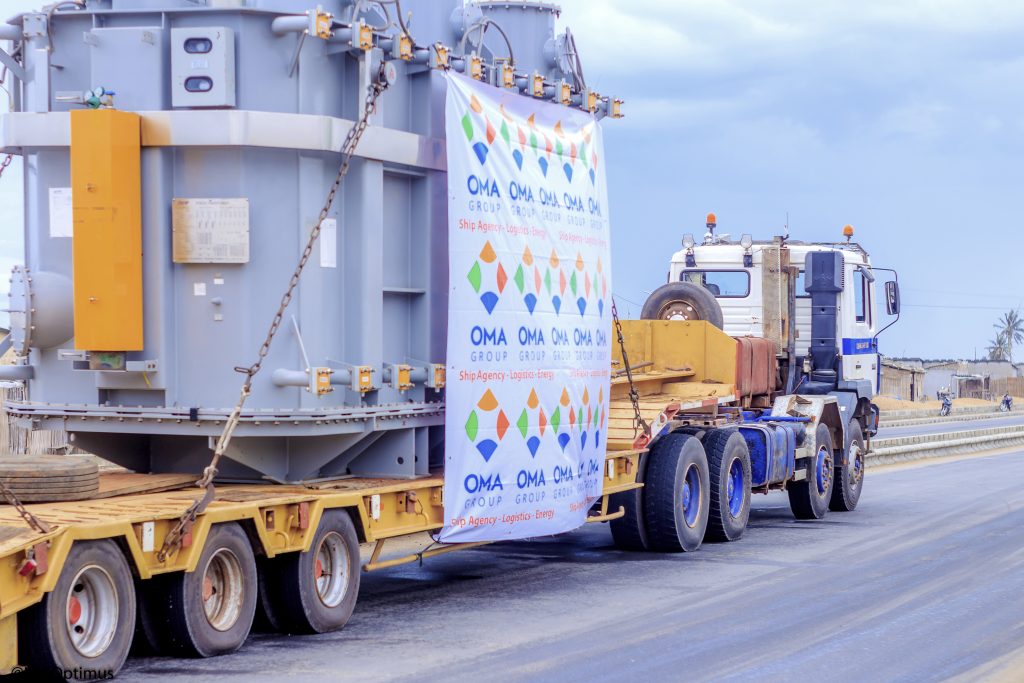 OMA Logistics Benin was nominated by Rock It Cargo to demobilize the power supply base on behalf of APR Energy at Maria Gleta in Benin.
The project involved transferring two of the main gas turbines along with other heavy and sensitive equipment to the Port of Cotonou necessitating conducting a thorough road survey and carrying out road repairs and the provision of technicians, labour and local expertise in logistics.  During the movement we organised the low and flat bed trucks to transport the equipment and a police escort throughout the journey.
OMA Logistics Benin provided the containers and an offsite warehouse as well as storage area inside the port.