Ipswich Town Football Club Cycle Challenge 2017
Thursday 9th February 2017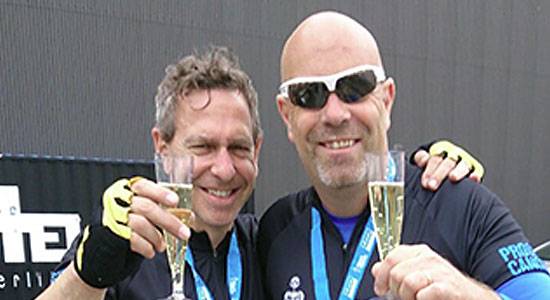 Two OMA Group directors are taking part in the Ipswich Town Football Club Cycle challenge 2017.
Gary Miller, OMA's Managing Director and also director of the Alderton Swan pub in Woodbridge Suffolk commented:
"Having returned from 10 years working and living in West Africa in 2014, I had the opportunity to rekindle my passion for Ipswich Town Football Club thanks to our support of the Academy via Simon Milton – Academy Director. Simon has been closely involved in the #Future Stars joint initiative with OMA Ghana and Yinson Holdings Berhad. I was quickly persuaded to join the ITFC cycling team on the annual London to Amsterdam challenge. This year we shall remain in Suffolk and continue to raise funds for worthy causes whilst supporting the club we love."
Also cycling for OMA is Ian Treder, MD of OMA Logistics who added:
"This year I celebrated my 30th anniversary of travelling to Ghana having worked in the West African shipping and logistics industry for all that time! A lifelong Reading FC fan I also have a close affiliation (and a soft spot for) Ipswich Town FC, especially through the OMA #Future Stars Schools Project in Ghana. Having completed the London to Amsterdam 2015 challenge raising funds for Prostate Cancer and Ipswich Town Academy I am looking forward to a gentle 150 miles ride along the East Anglian roads."
The ride will take place over two days on 14th & 15th May and money raised will be split between the Alive & Kicking Charity who in turn will support #Future Stars, the Friends of Ipswich Town FC and Prostate Cancer UK Charities.
To donate please visit Virgin Money Giving