Keeping the Gulf of Guinea Safe
Wednesday 14th August 2019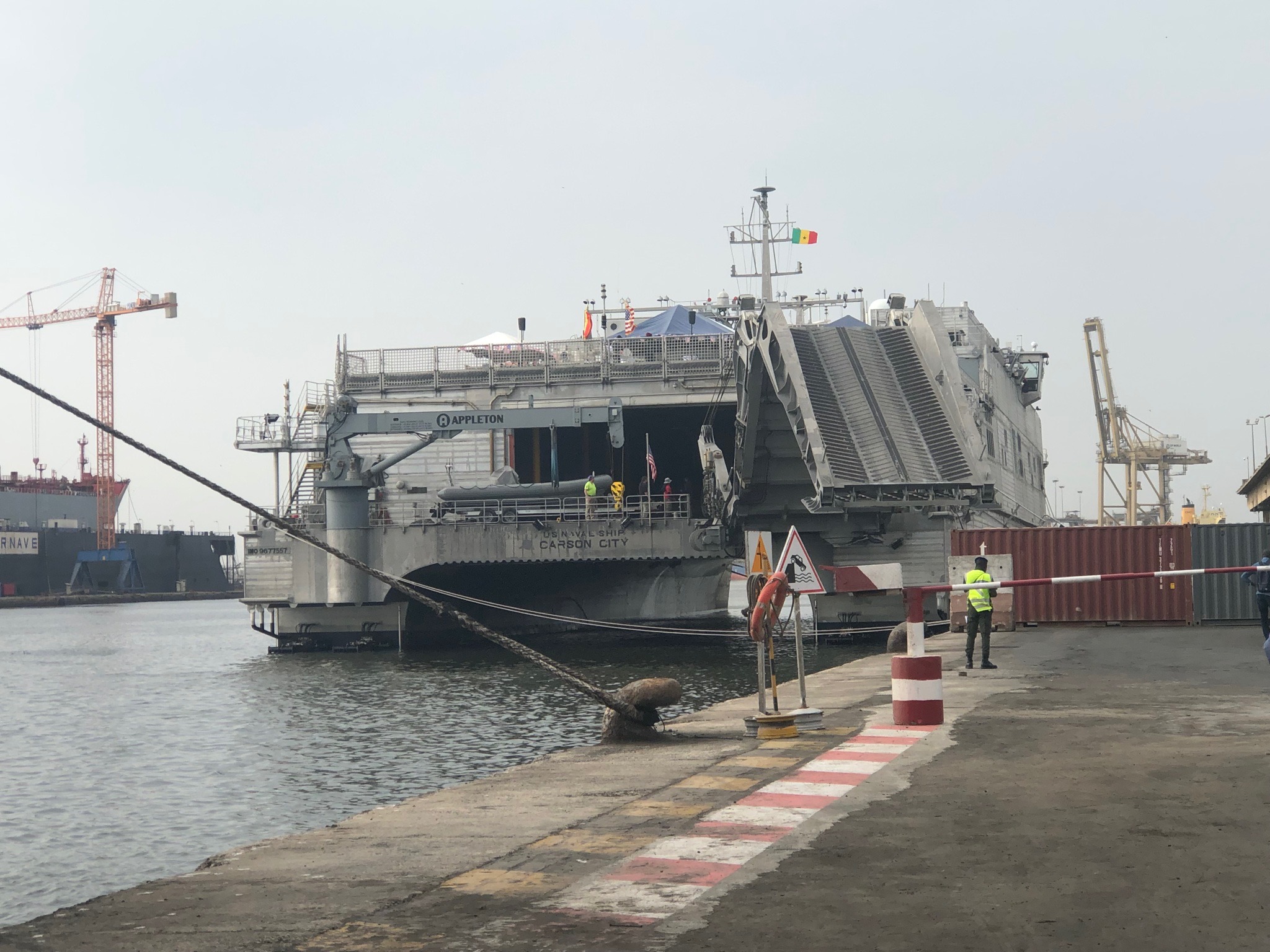 Following a competitive tender, OMA was honoured to be appointed as agent on behalf of worldwide logistics partner MLS (Multinational Logistic Services) to handle a slightly unusual navy vessel at ports in Senegal, Ivory Coast and Ghana recently.
The expeditionary fast transport ship arrived in Dakar in early July for the first of several port calls, as part of the vessel's Africa Partnership Station (APS) deployment to the Gulf of Guinea. Naval and coastguard personnel from several countries, including Italy, Portugal, Spain and the USA were on board, working in conjunction with partners from around the region.
Detailed planning was required and conducted well in advance of the port calls to ensure everything proceeded as smoothly and efficiently as possible following the vessel's arrival in Dakar, Tema, Takoradi and Abidjan. In addition to responding to requests in a timely and proactive manner, OMA offices also arranged the necessary fendering required for such a specialist vessel, provided local communications facilities for the crew, trash removal, transport and stores & provisions, and of course assistance to complete port formalities. A reception was held on board the vessel for distinguished guests.
APS is a maritime cooperation programme which focuses on maritime safety and security. A number of exercises and operations are conducted by U.S., European, and African partners in the area. OMA appreciated the opportunity to participate in a small way to ensure the deployment was a success and to support the excellent work being done to keep our waters safe.