Italian Navy call in Ghana
Monday 10th September 2018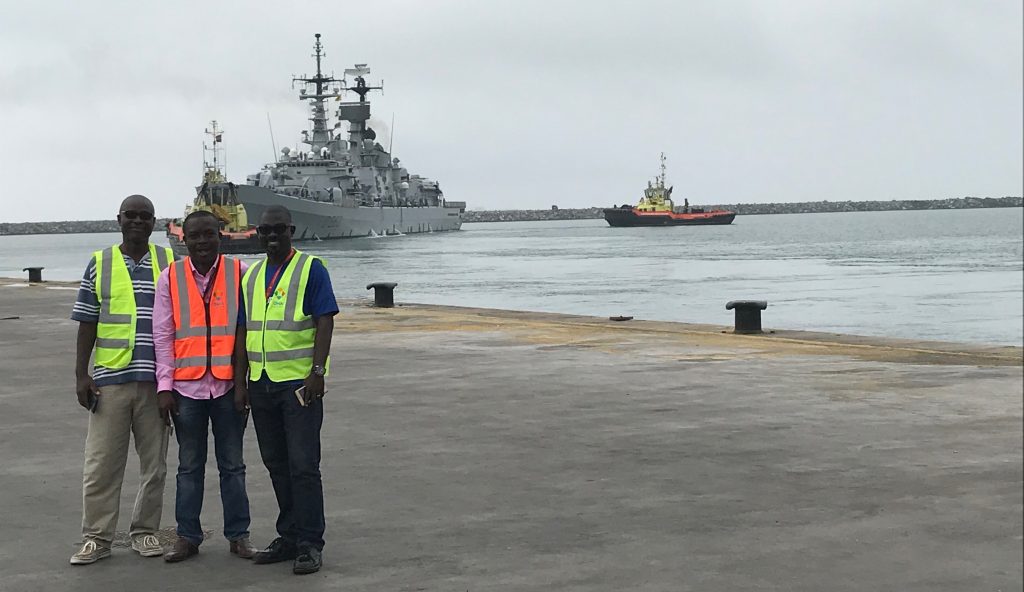 OMA Ghana were delighted to handle the Italian Naval vessel LUIGI DURAND DE LA PENNE which arrived at 0730 hrs on 30th September and sailed at 10:15 2nd October.
During their call in Tema, OMA arranged fresh water, technical supplies, food and provisions for the company on board.  Whilst the visitors were on shore we arranged bus transport for them to visit an orphanage home in the eastern region of Ghana, daily visits into Accra to visit places of interest and lastly a visit to the Italian Ambassadors' residence the night before departure.
We were happy to effect a smooth and we hope enjoyable call at Tema and hope to repeat the experience when they next visit.