New Appointment in Senegal
Monday 6th June 2022
From the 1st June 2022, Omar Mohey joined us as Country Manager for OMA in Senegal, taking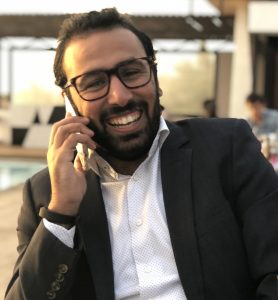 over from Kurven Monien who will be leaving to take up a senior position outside the Group on the 1st July 2022.
Omar is an Egyptian national with a master's degree in Logistics, Supply chain & International Transport and has previously occupied Country Manager and COO positions in Senegal in logistics, depot and liner activities.
Prior to that, Omar gained hands-on customer experience in logistics working as supply chain manager for Decathlon Egypt and operations experience with APL Lines.
We'd like to take the opportunity to thank Kurven for his contribution to the OMA Group and wish him all the best in his future endeavours as well as welcoming Omar to the OMA Family.