OMA Logistics Côte d'Ivoire wins Limak Cement contract
Thursday 9th February 2017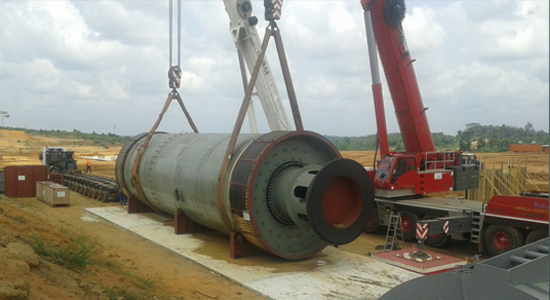 OMA Logistics Côte d'Ivoire has been awarded the contract to clear and deliver all goods from Abidjan port to site for an exciting construction project in Côte d'Ivoire.
The project is a new Cement plant and ready-mix concrete facility in Abidjan, being built by Limak Afrika, a joint venture between Limak Cement Group in Turkey and Afrikbat Group.
The joint venture began with construction of a plant with a design capacity for 1 million tons of cement and 1 million cubic meters of ready-mix concrete, alongside an investment capital expenditure of 60 million euros.
The Limak Cement Group currently has 10 cement plants with around 15 million tons of cement production capacity, 23 ready-mix concrete plants and three research and development centers in Turkey. The group expects to become the largest cement producer in Turkey after the completion of three ongoing integrated cement plant investments, reaching a new overall capacity of 21.5 million tons.
OMA Côte d'Ivoire signed the contract with Limak's freight forwarder in August 2016 and the project is expected to continue for a minimum of 18 months. Pictured below is a Cement mill measuring 19m x 4.75m with a gross weight of 152 MT, now successfully in place at the plant.
For further information contact OMA Côte d'Ivoire.