Yinson FPSO Sets Sail!
Wednesday 15th March 2017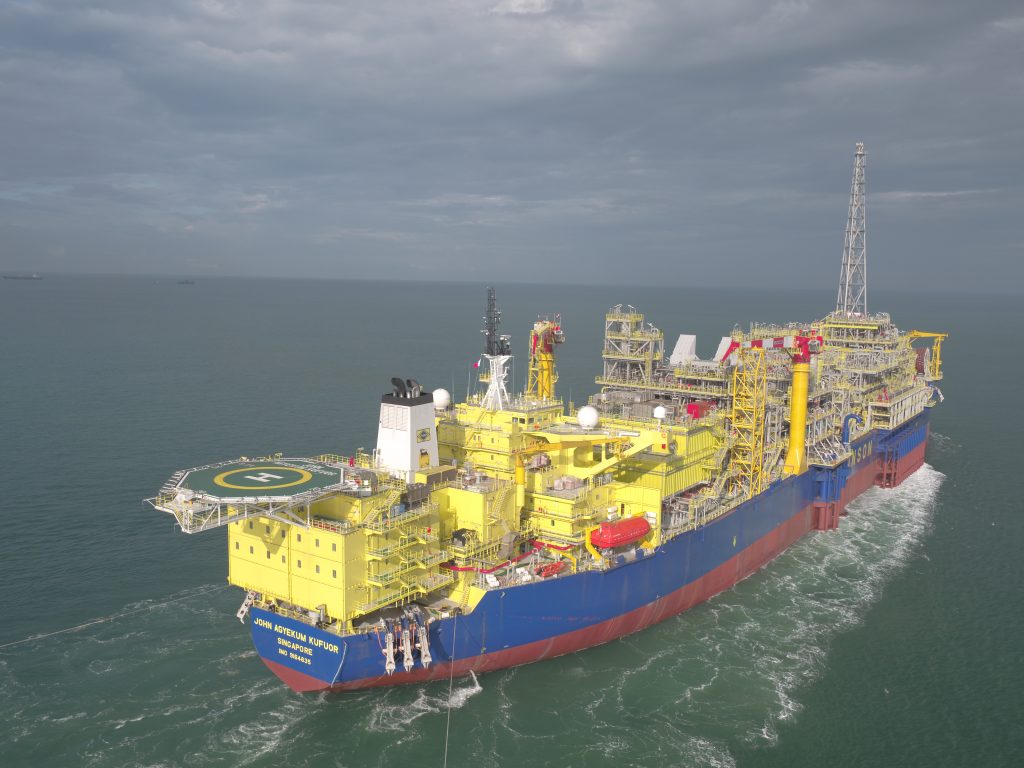 In 2014 OMA Ghana Limited formed a joint venture with Yinson Production Pte Ltd of Singapore and together they won the bid to build and operate the OCTP Floating Production Storage and Offloading unit (FPSO) for Italian energy company ENI.
This month the giant FPSO unit measuring 333m × 58m set sail from Singapore and is expected to arrive in Ghana in mid April.

The joint venture also awarded the lease, operations and maintenance contract for 15 years, with a 5 year additional option.
Once the FPSO has arrived, actual operations are expected to commence in August. OMA Ghana will provide significant support services throughout the operations and maintenance phase.
The Offshore Cape Three Points (OCTP) is an integrated oil & gas development project in Ghana. OCTP will provide domestic gas supply to national thermal power plants, addressing energy requirements in both urban and rural areas, and where they are needed the most.
More footage on our YouTube channel